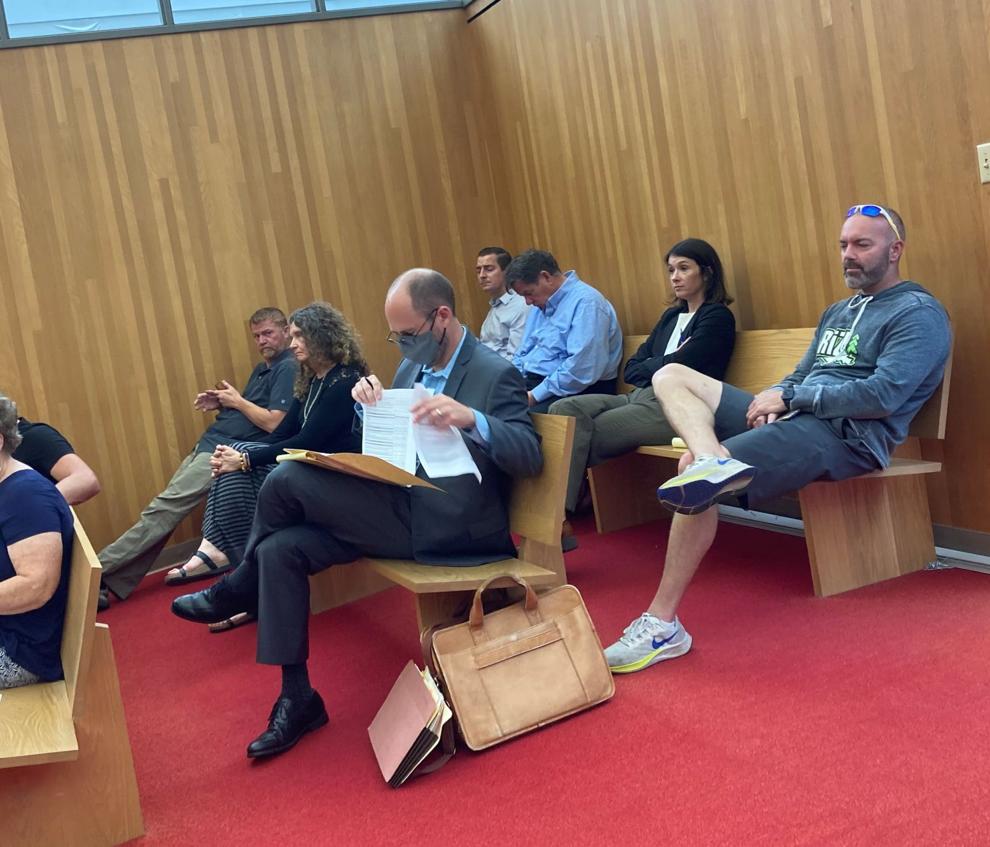 EagleHerald Staff Writer
MENOMINEE—The City of Menominee's Marijuana Rubric Scoring Committee announced scores for 26 applications from 14 companies Tuesday, with most companies submitting more than one application to open a marijuana shop. But some applicants said the committee didn't address the problem with ambiguous language raised before the city council.
One company—Lume Cannabis Company/Attitude Wellness, Troy, Mich.—received a perfect score of 50 points on each of its two applications, one for a retail store for medical-use cannabis and a second for a recreational adult-use store.
Nine points separated Lume's top score with the bottom-scoring applications. The Woods and Nu Group both had applications receiving 41 points.
While the rubric favored larger companies—those with more money and experience operating in a regulated industry—Attitude Wellness achieved its perfect score largely because its application apparently proposed improving an existing building and constructing a new facility.
The facilities issue was raised before the Menominee City Council at its most recent meeting, but the council declined to spend time explaining how the word "facility" was to be interpreted.
Logan Stauber, chief executive of Fire Station, which earned 46 points, said he had hoped the company's application would receive a perfect score after the discussion about what the word "facility" meant in the sentence, "Applicant proposes to construct a new facility."
"The city has made an administrative error," said Stosh Wasik, owner at Fire Station. The scoring committee gave the company's application zero points for new facility construction, when they intend to build a new portion at the site.
"We proposed new construction," Stosh said. "I feel they're not recognizing new construction."
Stauber was hoping Tuesday's meeting would provide time for deliberation. Applicants will have the opportunity to speak at a meeting Thursday at 9 a.m.
"We are eagerly awaiting our opportunity for an appeal on Thursday to have a discussion on how other applicants were awarded points and we were not," Wasik said.
Lume received 12 points, the highest possible, for qualifications, including two points for "owning, operating or managing a business in a highly regulated industry for a minimum of one year," while Nu Group lost those two points from the scoring committee for its retail application for 2350 10th St.
The reason for the deduction is that we did not feel the applicant demonstrated experience in a highly regulated industry," Interim City Manager and Police Chief Brett Botbyl said after the qualification score was announced.
Nu Group also lost three points for proposing to operate with fewer than 15 full-time equivalent workers, and it didn't earn a possible four points given to applicants proposing to construct a new facility. Nu Group's 2900 10th St. application earned those four points.
The Woods, with a score of 41, lost points in "economic impact" because it doesn't intend to hire at least 15 full-time equivalent workers, which would have provided three points. It lost six points because it doesn't plan to use or improve an existing building.
Application scores are as follows:
Score Company Type of License
50 Lume/Attitude Wellness, retail license for medical use
50 Lume/Attitude Wellness, retail license for adult use
48 Rize, retail license for adult use
47 Agri-Med, retail license for medical use
47 Agri-Med, retail license for adult use
46 Fire Station, grow license for adult use
46 Fire Station, processing license for adult use
46 Fire Station, retail license for adult use
46 Wolfie's, retail license for adult use
46 Yuma Way, retail license for adult use
45 Main Properties Wyld Skye, retail license for medical use
45 Main Properties Wyld Skye, retail license for adult use
45 Nu Group (2900 10th St.), retail license for adult use
44 Green Bronco, retail license for adult use
44 Green Bronco, retail license for medical use
44 Highwire, retail license for medical use
44 Highwire, retail license for adult use
44 Rize (1st Property Holdings), retail license for adult use
43 Green Pharm, retail license for medical use
43 Green Pharm, retail license for adult use
42 Higher Love Corp. retail license for adult use
42 Ottawa Innovations LLC, grow license for medical use
42 Ottawa Innovations LLC, grow license for adult use
41 The Woods, retail license for adult use
41 The Woods, retail license for medical use
41 Nu Group (2350 10th St.), retail license for adult use